Cap Canaille Day Care Center Rolle (Vaud)
"AN INTERNATIONAL SETTING CLOSE TO THE LAKE OF GENEVA"
For over 6 years now Cap Canaille Rolle has been welcoming children from 3 months and up until they start school in an international environment! Open Monday to Friday from 6:30 am to 6:30 pm, the daycare can welcome 90 children.
Situated within walking distance  of Lake Geneva, the daycare is open all year; closing only during official  Vaud Canton holidays, as well as 2 weeks between Christmas and the New Year.
From a very early age (infant groups) children are cared for by bilingual  English-French  educators in a safe and secure environment.
An educational program promoting the autonomous child and a holistic approach to childcare (Pikler, sign language, Montessori, Youp'la Bouge …) allows each child to develop at his or her own pace.
Adjacent to the infant and toddler rooms  a private garden completes the Rolle daycare site to allow children to enjoy outdoor activities daily.
Come for a visit, we would love to meet you!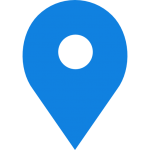 Route de l'hôpital 7
1180 Rolle
+41 (0)21 826 02 90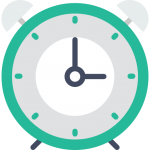 06:30AM to 06:30PM