One weekend to meet the families in Geneva & Bulle
Salon Bébé et Moi & Gruyère Families Day
The winter is not even here and it has already been two busy and beautiful days for our Babilou Mies & Cap Canaille Bulle daycares !
Salon Bébé et Moi
Saturday 9th, our Mies daycare team came to meet you at the Salon Bébé et Moi, in Palexpo Geneva. It was the first edition of this salon, settled in the Automnales. With our partner, My Family Pass, we offered a kid workshop around the sensory discovery for children. They were invited to search into mysterious boxes, exploring and finding some items we placed there, a perfect activity to develop their fine motor development.
Our team enjoyed presenting our pedagogy, the use of bilinguism in our daycares et answering all of your questions.
If you are interested and desire to learn more about the subect, you can read about our pedagogical approach here .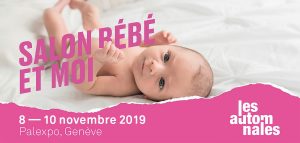 Gruyère Families Day
Sunday 10th November, it is in Bulle that you could find our Cap Canaille team for the Gruyère Families Day. This event is for the families around Freiburg and you could find a lot of different regional companies and associations.
The daycare director and her team had a lot of pleasure offering face paintings and children really enjoyed it. Parents could take their time to ask questions to the educators and learn more about our daycares' networks.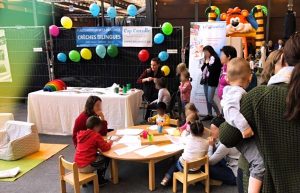 We are delighted to have been able to participate to these events and meet dozens of families. Thanks to your questions, demands and our discussions, we are capable to push forward our Babilou – Cap Canaille daycares.
If you wish to visit one of our daycares for free, you can click here , we are looking forward to meet you!
About our partner, My Family Pass
Since a few years, we are in partnership with this discovery guide for parents. You can find multiple ideas about activities, cares, shopping and a lot more surprises in french-speaking Switzerland! Their pass offers you discount from 10 to 50% or gifts at their partners.
You can find all informations needed on their website.