An original book for dealing with emotions in the Morges daycare
« Do You Feel Better? A Little!" An original story for dealing with emotions in the Morges daycare
In our biingual daycare in Morges, two educators wrote and illustrated a book in which every emotion is personified by an animal. Children love this story and it allows them to discover their emotions and better deal with them.
"Mom, mom said Kate the kitten, someone stole my super fire truck. I am angry, angry, angry!" "I can see that, answered Mom cat, and you are allowed to be angry. Take this big cushion MEOW MEOW MEOW, dig your claws into it and hit it with your paws!"
Anger, sadness, fear, joy. These emotions are felt everyday by the children in the daycare. It's not easy for children to put words on what they are feeling and for professionals to understand them. The original story "Do You Feel Better? A Little!" aims to help toddlers understand their emotions.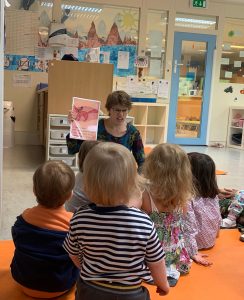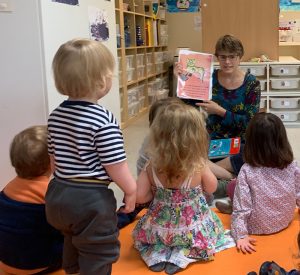 By identifying with the aniamls of the story children are experimenting remove sadness, anger, fear and joy. Children are better able to identify their emotions and deal with them. There is no magic formula in the story but some helpful tips (to take out one's frustrations on a cushion, to blow on one's fear, to squeeze one's stuff animal, etc) to allow toddlers to feel listened, surrounded and to feel better. Well, a little better.
Do You Feel Better? A Little! is the fruit of a collaboration between two educators from different sectors in the Morges daycare. Julie and Julie, one writes the stories, the other illustrates. Together they created the book which is read to the children since April during circle time and/or storytime.
Children are fascinated by the story. They immediately warmed Kate the Kitten, Chris the Crocodile, Lisa the Lioness and Greg the Frog. Along with the characters they show their claws, shake off their fear and shout "A little!" throughout the story until they finally jump for joy at the end of the story.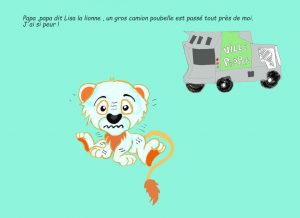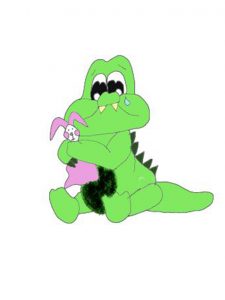 All educators are thrilled about this project and now they want to create other books inspired by the Morges daycare.