Should children wear sunglasses?
5 reasons why sunglasses are essential from an early age
Have you ever wondered when sunglasses are really useful for children? And how can we make them wear these sunglasses (when they really dream of throwing them out of the stroller) ?
In this article, we'll summarize the top five reasons why it's important to have your children wear sunglasses. In summer or winter, protecting your children's eyes from the sun's harmful rays is essential for their health and well-being.
Protect them from UV rays
Children's eyes are particularly sensitive to the sun's ultraviolet (UV) rays. Their crystalline lenses are still transparent. Sunglasses with filters therefore help protect your children's eyes from damage caused by these rays. Prolonged exposure can lead to eye problems. With a UV400 protection factor, you can be sure that 99 to 100% of UV rays are blocked. By providing your children with quality sunglasses, you're helping them preserve their vision for the long term.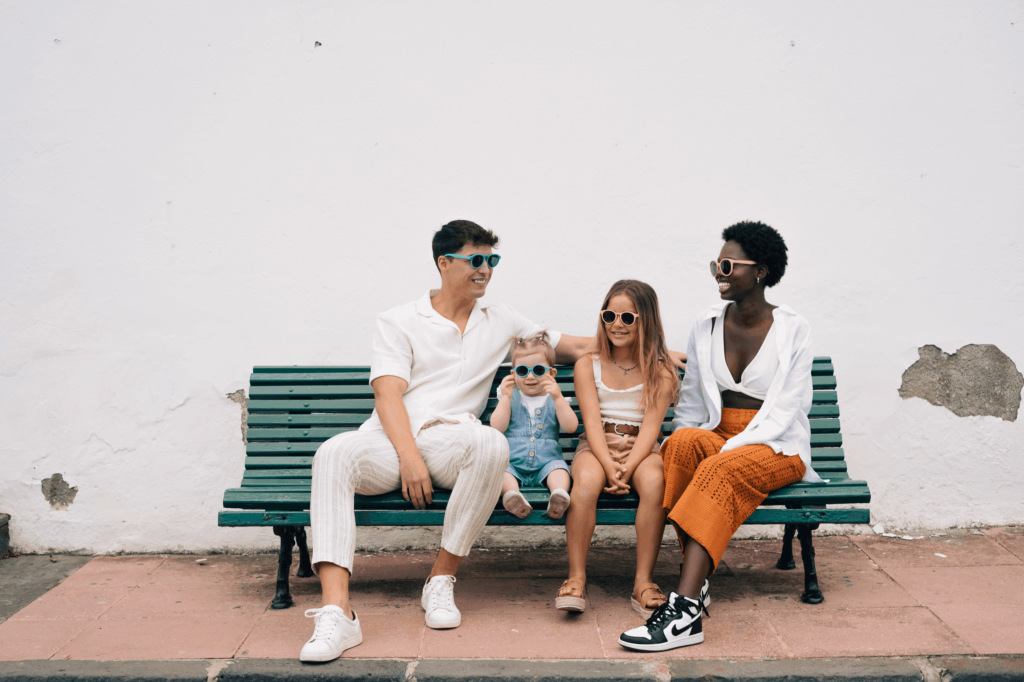 Reduce glare
Polarized sunglasses help reduce glare caused by light reflecting off shiny surfaces such as water, snow or sand. By wearing sunglasses, your children will be more comfortable when playing outdoors, and will be able to enjoy their activities to the fullest without being bothered. Children's sunglasses should be of category 3 or 4 to facilitate children's vision and enable them to have maximum fun!
At what age should a baby start wearing sunglasses?

The answer of PARAFINA

This sustainable brand, founded in Spain, has a simple answer: as early as possible. There are now flexible sunglasses, as in the latest Parafina collection, which are perfectly suited for children aged 0 to 5. Ideally, you can put sunglasses on your child as soon as they sit up.

By choosing comfortable, lightweight, flexible sunglasses, you can be sure that your child will want to keep them on (for at least a little while).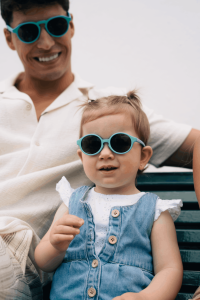 Prevent eye disease
In addition to UV rays, sunglasses can also protect your children's eyes from other environmental hazards. They act as a physical barrier against dust particles, pollen and other allergens that could irritate your children's sensitive eyes. Sunglasses can also prevent eye infections by keeping bacteria and viruses out of the eyes.
Create a lifelong habit
By getting your children used to wearing sunglasses from an early age, you're encouraging them to adopt good eye protection habits that will last a lifetime. By taking care of their eyes as early as possible, you make them aware of the importance of this action and give them the tools they need to protect their eyes throughout their lives.
By choosing sustainable sunglasses, for example made from recycled materials, you can also teach your child to be respectful of our Earth.
Develop their self-confidence
Finally, sunglasses can be a fun accessory for your kids! With a variety of styles and colors available, your kids can express their personality while protecting their eyes. Today's tip: let them choose their own sunglasses colors. They'll be happier wearing them and learn to be confident in their choice.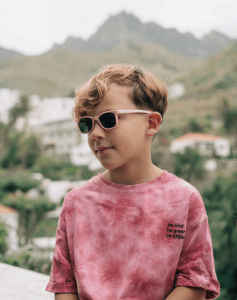 In short, sunglasses are essential to protect your children's sensitive eyes. By developing good habits from an early age, you're helping them preserve their vision over the long term and develop self-confidence. It's always a good idea to choose quality sunglasses and encourage them to wear them every time they go out in the sun.
At the same time as the publication of this article, we're launching a contest on our social network  for one of you to win a pair of eco-friendly children's sunglasses. We're pleased to be collaborating with Parafina, a brand aligned with the same values as our daycares, for this contest.
No remuneration was exchanged for this publication by Cap Canaille daycares.