"Around the world" in our Bulle Daycare
Children explore different countries and cultures as a theme in our Bulle Daycare
Since September and until the end of the summer, children in our bilingual daycare in Bulle will discover several countries around the world thanks to a common theme developed in each age group of the daycare (infants, toddlers and preschoolers) and in both languages (English and French).
With the help of Titou the Bear and Fred the Penguin our young explorers are learning about different countries.
This theme was developed along with a number of activities (manual, motor or creative) in accordance to our bilingual learning approach in both English and French.
Daycare Activities in a Bilingual Environment
Arts and craft:
Toddler aged children explore their fine motor skills and different materials when they glued cotton on penguins shapes.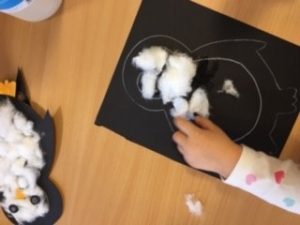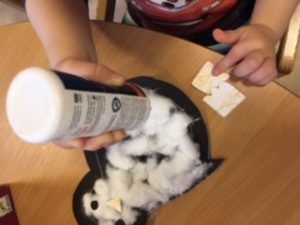 Preschoolers painted and built their own airplanes to fly off to Brazil.
Plenty of skills are developed during these activities: concentration, creativity, exploration of different materials, fine motor skills and language development. It also allows to our Bulle daycare to be well-decorated with the crafts of our little travelers.
Large motor skills activities:
Children built balance and coordination as they jumped from iceberg to iceberg while taking part in an Antarctic obstacle course.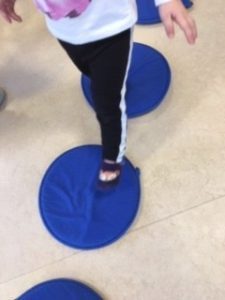 With its large garden, the Bulle daycare is the perfect place to organize outdoor obstacle courses and as it gets quite cold during the winter months, children have no problem imagining that they are in Antarctica.
Snowy days are also the perfect opportunity for children to explore and discover their 5 senses: the crackling of the snow; snow melting as it lands on their nose; the whiteness and glow of a fresh snowfall; the feel of snow in their mittens and the taste of a snowflake as it falls on their nose.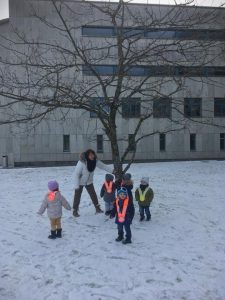 Language activities:
As our daycare is bilingual, stories, songs, and finger plays, are organized in both English and French. During this theme, children were able to explore the names of animals, rhymes and rhythms and learn new vocabulary.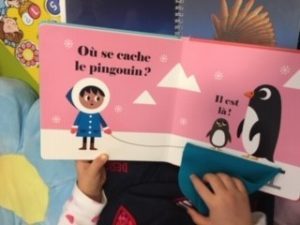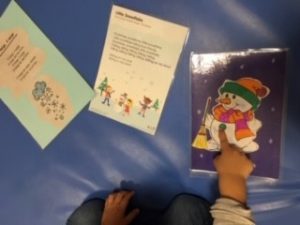 Preschoolers also discovered countries through its culinary habits. Indeed they cooked their own pizzas to learn about Italy. And of course they finished by enjoying their pizzas. A good way to combine the useful and the pleasant.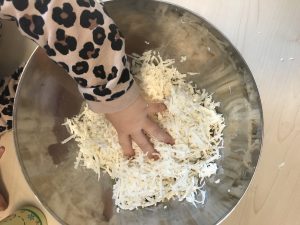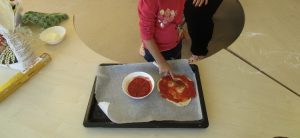 A hit with the children as well as the parents in the Daycare
The current theme "Around the world" in our Bulle daycare offers a wonderful opportunity for children in all age groups to explore and discover countries through different language, sensory, motor and cooking activities. Whether it be building a plane, jumping from iceberg to iceberg, making a pizza, or learning a new song, these activities help children to explore and discover different cultures.
Parents also get the opportunity to participate in the themed activities as their children show them and talk about the different "travel" experiences. Parents spontaneously brought in artifacts or special recipes from different countries. As the daycare is located in a multicultural area of Bulle this theme is also a perfect way to bring families together.
Since the beginning of the theme in September children have "travelled" to Italy, the North Pole and Brazil. They have only begun. We will be sure to keep you updated about the newest adventures of our young explorers in Bulle.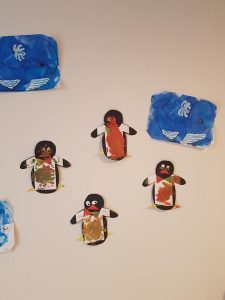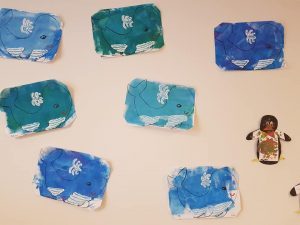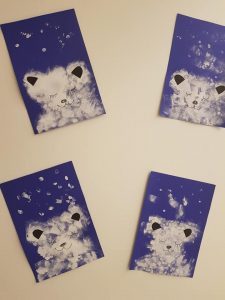 There are still some places available in the Bulle daycare; make a visit request online and we will contact you shortly after to schedule a visit.