Summary of the Halloween party at the Signal de Bougy
Last Sunday we were at the Signal de Bougy to take part in the Halloween party organized by the park. We proposed a creative adventure for the children which involved of three original activities prepared and carried out by the educational teams our daycares in Mies and Rolle.
The children who participated in the activities helped the great wizard Archimage get ready for the Halloween Ball.
First, the children made and decorated fantastic witches' hats:  they built the pointy hats themselves and then decorated them with glitter, pumpkin stickers and cobwebs.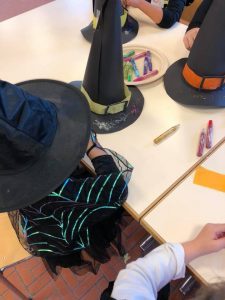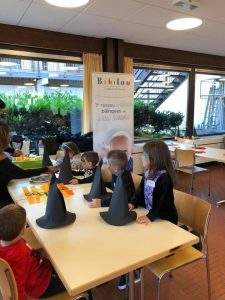 Then, the children helped the great wizard Archimage find the objects he had lost. They rummaged through mysterious sensory boxes filled of creepy ingredients. Thanks to their bravery, the wizard Archimage was able to recover his key, his magic potion and his wand.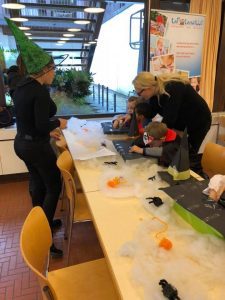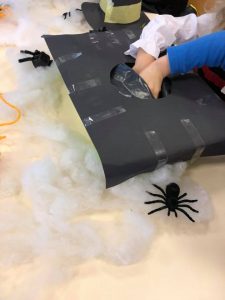 Finally, the children helped the wizard decorate cupcakes for the Ball with icing and sprinkles. As the children were very quick, Archimage arrived on time for the Halloween Ball and each of the children left with a delicious cupcake they could enjoy with their parents.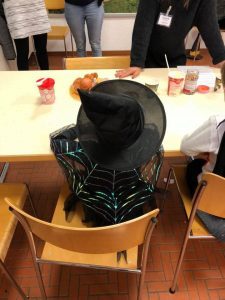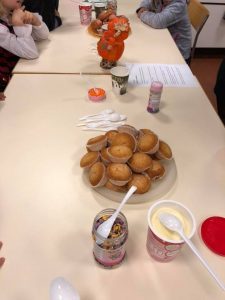 A big thank you to our team of educators from both the Mies and Rolle daycares for having organized these activities for the children. A very warm thank you the children and the families who took part in this to the creative Halloween adventure. Also, many thanks to the Signal de Bougy for allowing us to organize these activities.