Pink October in our daycares
A month to talk about breast cancer
This October, the daycare centers of the Babilou Switzerland Group (Cap Canaille, Children's World, Garde&Ris et Babilou) are committed to breast cancer prevention. As early childhood is still a sector particularly associated with womanhood, it is important for us to provide information to families and our teams on this subject.
Numbers in Switzerland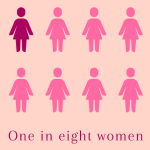 In Switzerland, one woman in eight has had, has or will have breast cancer during her lifetime. It represents one third of the types of cancer that are detected. Sixteen women are diagnosed every day.
On the other hand, our country is at the top of the research with diagnoses and we have a five-year life expectancy of 85%. Moreover, this figure is increasing every year. The earlier this cancer is detected, the better it is treated.
This encourages us to continue to address the matter each year!
Essential prevention
We recommend this video about self-exam : [How to Do]
As well as this excellent [Guide ] created by the Breast Cancer Association.
It is also possible to discuss the situation with your gynaecologist or doctor. Since systematic mammography examinations are offered from the age of 50 onwards, it may be worthwhile to discuss the issue earlier if you want to be as informed as possible.
What about motherhood?

During pregnancy, the body changes drastically, so it is important to be more attentive than usual. If you feel that something seems abnormal, never hesitate to talk to a health professional.
In our daycares
You can find guides and informations in the daycares, on our Instagram account, Facebook page or on the Kidizz app for families.
Several nurseries are also hosting Pink Days this month, inviting children and staff to wear at least one item of pink clothing.
Finally, always remember that: You are not alone.
If you are affected or if it is the case of someone close to you, support groups and associations exist.
Congratulations to the Swiss Cancer League for its work and the valuable information you can find on their website.